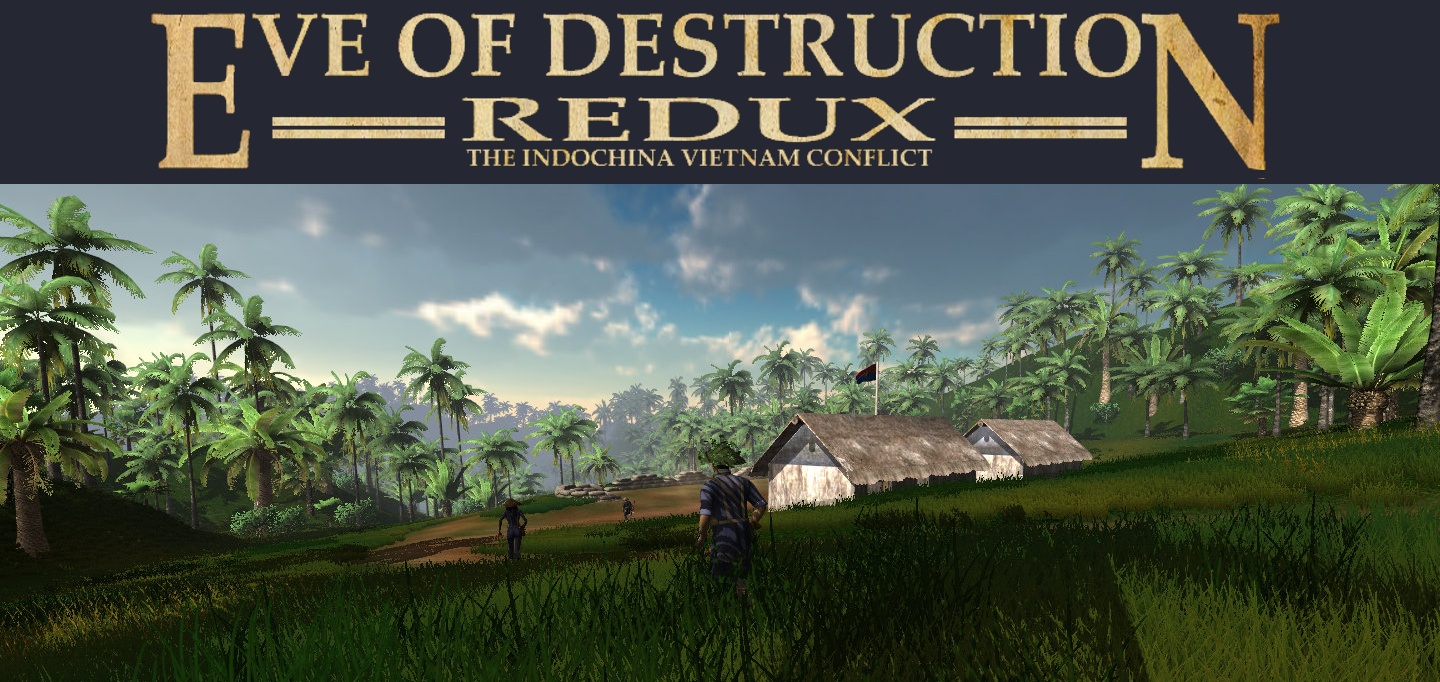 Eve of Destruction - Redux VIETNAM
Free Demo - Eve of Destruction - Redux VIETNAM
---
Eve of Destruction - Redux VIETNAM is a single- & multiplayer game about the Vietnam War era. It comes with about 200 usable vehicles and 64 weapons and 49 different scenes.
There are many game modes like Combat against bots or human players, Tank Battles, Dogfight, Arcade, Zombies and it also has a fun Racing track. Bots act really different each time you start a scene. So no match is like another!
A free demo is available for download.
Visit EoD's site on itch.io to learn more...

Files
Eve of Destruction-Win32-Demo-Setup.exe
533 MB
Oct 07, 2017
Eve of Destruction-Win64-Demo-Setup.exe
534 MB
Oct 07, 2017
Eve of Destruction-Linux32-64-Demo.zip
647 MB
Oct 07, 2017
Eve of Destruction-MacOSX32-64-Demo.zip
646 MB
Oct 07, 2017
Get Eve of Destruction - Redux VIETNAM