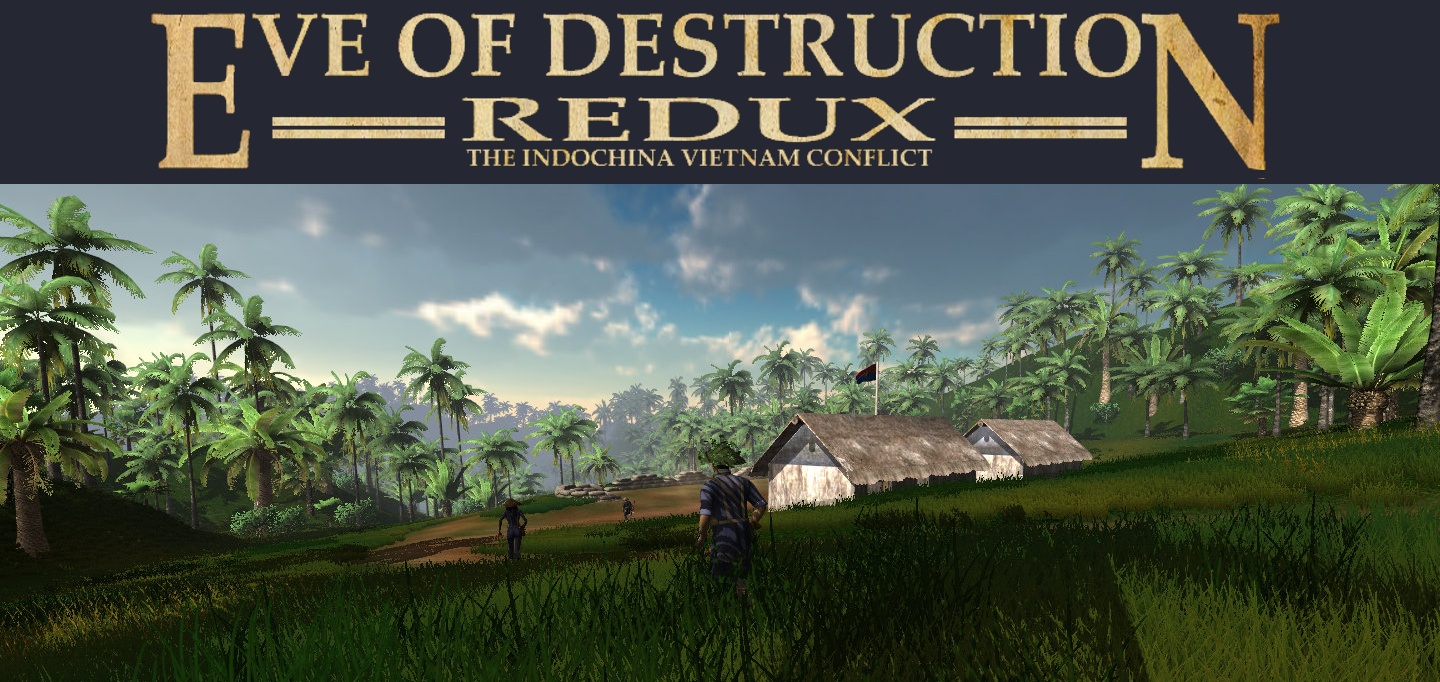 Eve of Destruction - Redux VIETNAM
Eve of Destruction - Redux VIETNAM updated
---
Free Pirates mod added!
Eve of Destruction has got it's first free modification - Pirates! Read more about the new game!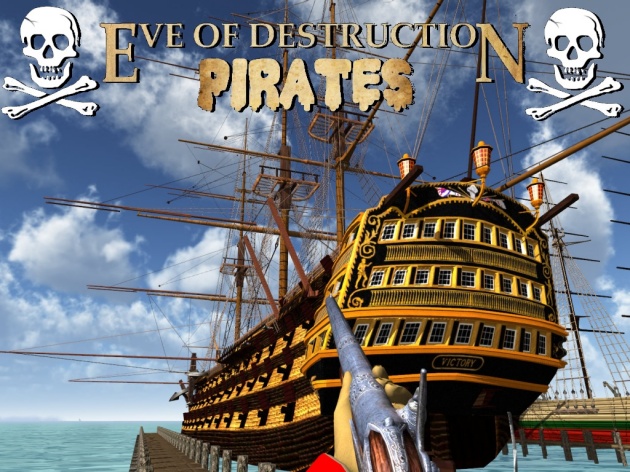 Vietnam! Another huge update!
The main game -EoD- also was updated. Nearly everything has been revised and a lot of changes have been made in nearly every map to make the gameplay more exciting.
Read more about the change -i.e. the new headshot gameplay- in the Changelog below.
New maps come from EoD classic: Brown Water Navy and Hai Van Pass.
Brown Water Navy classic
This map is predestinated for boats and it has a lot of it!

Hai Van Pass
The most beautiful road in Vietnam is scene of a fictive battle. The map also comes with a new game mode: Anti Air! Jump into a ZPU-2 or the new ZSU 23-4 Schilka and get down some bandits from the skies!


CHANGELOG
    GENERAL
    - headshot gameplay added
    - new game mode: Anti Air
    - tips shown while maps are loading
    - fixed a bug where player spawns on a bot
    - fixed a bug with the code for all AI-bullets
    MODS
    - Pirates mod added
    VEHICLES
    - new vehicle: ZSU 23-4 Schilka (in map: Hai Van Pass)
    - improved Alpha boat
    HANDWEAPONS
    - L1A1 SLR: mag set to 20 bullets, improved aiming
    AI
    - improved AI weapon alignment
    - added footsteps to infantry bots
    - added voices to infantry bots
    - bots won't push vehicles/wrecks anymore
    - bots won't block your way anymore if you're driving
    - re-added die-animations
    MAPS
    - all maps revised, changes to improve gameplay
    - new map: Brown Water Navy Classic
    - new map: Hai Van Pass
    - Surrounded: night mode added
    - added short description to game mode selection 
    - performance improvements and revised all maps!
    - removed map: My Lai

Get Eve of Destruction - Redux VIETNAM